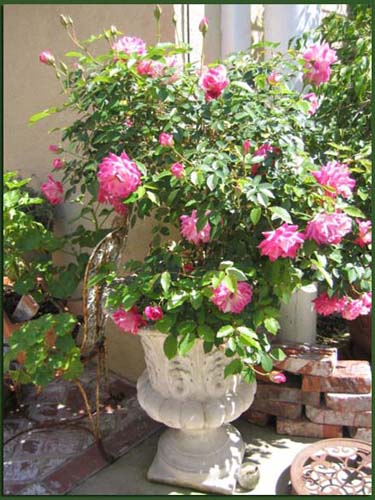 Garden Le Jardin
There are very few things that ease the mind better than gardening and then enjoying a glass of wine al fresco soaking in the fruits of your labor!

Vintageweave Interiors
7928 West 3rd Street,
Los Angeles, CA 90048

FREE TO TEXT 310.291.1430 OR CALL 805.364.2403 OR EMAIL US WITH YOUR ORDER OR QUESTIONS or store@vintageweave.com
WE SHIP UPS DOMESTICALLY-INTERNATIONAL ORDERS ARE POSTAL SERVICE OR UPS

FOR ORDER $25 AND OVER, all charges are actual as we never charge a handling fee for continental U.S. Orders! ORDERS UNDER $25 WILL INCUR A $3.00 PROCESSING FEE; International orders will incur a $6 credit card processing fee.