Pages of Treasures
Le Bebe / Child
In our travels and shopping excursions we search for the most unique items for children of all ages. Incredible Baby Presentation Packages are tailor made in vintage style; contact us and we'll create something you'll be proud to give!
Baby Duck Soap
The French cornered the market on luscious soap and the ducks cornered the market on cuteness! Couple the two and you have one great baby duck soap. Great addition to any baby gift or as a party favor (Save 10% on bulk orders of one dozen or more of this item). Approx 3x3". Imported: Marseille, France.
Price $9.25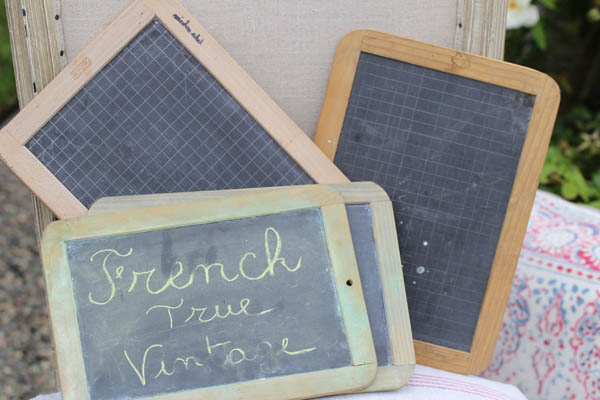 Kid's School Chalkboard
Vintage ecole élémentaire (primary school) chalkboards used for daily word lessons and to practice handwriting. Measures 10 3/4 x 7 3/4. Choose from available selection; you are purchasing one. Provence, circa 1940-1960.
Price $41.00

Vintageweave Interiors
7928 West 3rd Street,
Los Angeles, CA 90048

FREE TO CALL OR EMAIL US WITH YOUR ORDER OR QUESTIONS 323.932.0451 or store@vintageweave.com
WE SHIP UPS DOMESTICALLY-INTERNATIONAL ORDERS ARE POSTAL SERVICE OR UPS

Shipping charges are sent to you via confirmation email once we receive your order; if the total shipping exceeds 25% of your order, we do not bill your card until you approve all charges. FOR ORDER $25 AND OVER, all charges are actual as we never charge a handling fee for continental U.S. Orders! ORDERS UNDER $25 WILL INCUR A $2.00 PROCESSING FEE; International orders will incur a $5 processing fee.