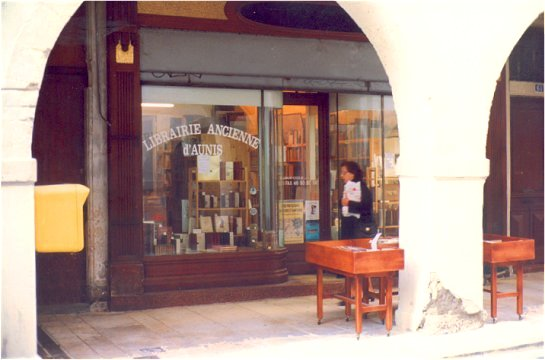 Pages of Treasures
Library
Walking in the Latin Quarter of Paris is one of life's finest offerings. Stumbling upon a quaint bookstore is heaven on earth. We've assembled our favorite European-related reads. More titles coming from France after we begged the publishers to translate other favorite titles to English....so do check back!

Vintageweave Interiors
7928 West 3rd Street,
Los Angeles, CA 90048

FREE TO CALL OR EMAIL US WITH YOUR ORDER OR QUESTIONS 323.932.0451 or store@vintageweave.com
WE SHIP UPS DOMESTICALLY-INTERNATIONAL ORDERS ARE POSTAL SERVICE OR UPS

Shipping charges are sent to you via confirmation email once we receive your order; if the total shipping exceeds 25% of your order, we do not bill your card until you approve all charges. FOR ORDER $25 AND OVER, all charges are actual as we never charge a handling fee for continental U.S. Orders! ORDERS UNDER $25 WILL INCUR A $2.00 PROCESSING FEE; International orders will incur a $5 processing fee.