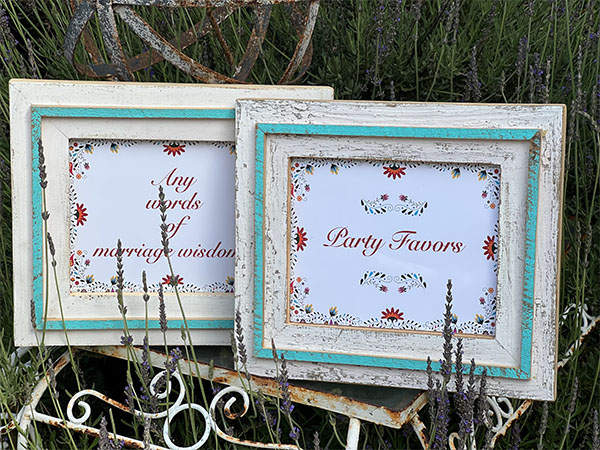 Vintage Floorboad Frame 8 x 10 #bluevary
$175.00
$122.50 On Sale, Lucky Dog!
You Save

122.50
Vintage Floorboad Frame 8 x 10 #bluevary More Details
TWO AVAILABLE THIS STYLE; sold individually. Fits 8 x 10" Photo. Double molding of white and layered blue molding for something unique. It begins by repurposing old barn wood and fashioning into a unique, slightly distressed frame. You are purchasing frame and glass. Hang vertically or horizontally. These two nearly identical. Choose below.