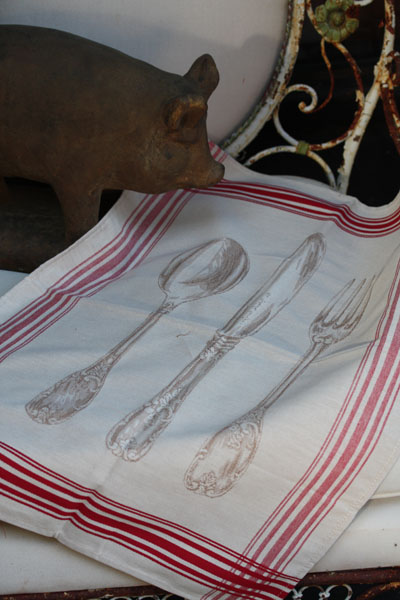 Torchon - #AvignonSilverware
$35.00
$22.00 On Sale, Lucky Dog!
You Save
22.00
35.00
Torchon - #AvignonSilverware More Details
THREE AVAILABLE. Discovered in an open air market in Avignon, these newly made kitchen towels (torchons) are 100% cotton and machine washable. A favorite discovery!! Completely woven and not silk screened so image will not fade with washing. Sold individually. Measures 18 x 27"
New-imported: Aix en Provence, France.