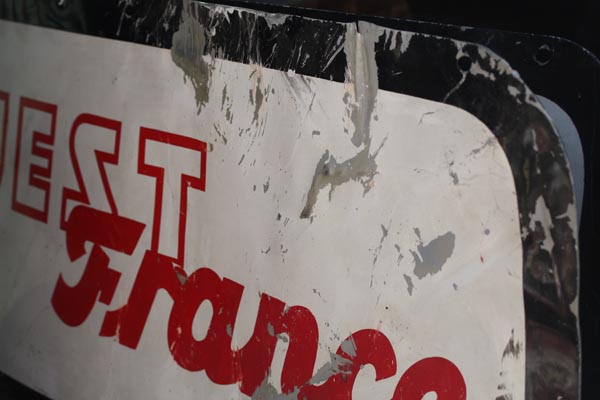 French Newspaper Sign #Ouest France
$265.00
$128.00 On Sale, Lucky Dog!
You Save

128.00
French Newspaper Sign #Ouest France More Details
So delighted to have discovered this sign! Ouest France is a very popular daily newspaper in Northern France. Actual sign from the building replaced by more modern ones recently. This one VERY beat up and showing all the love over the years of being exposed to the elements. Four corner holes where it was originally screwed into building. Measures 47 x 17".
Brittany, France; circa 1940.