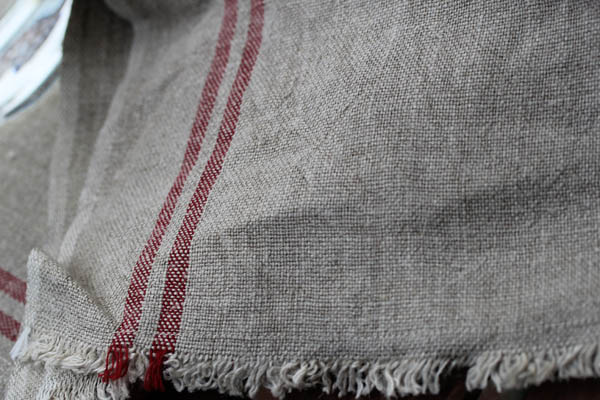 French Linen Runner #EsRed
$169.00
$110.00 On Sale, Lucky Dog!
You Save

110.00
French Linen Runner #EsRed More Details
Pretty fabulous linen runner with detailing like small frayed edge. One of our most favorite finds from the South of France, so much so that we own one in every color, and turned one of them into a curtain for our kitchen French doors. Prewashed linen. Machine wash gentle on cold; line dry. Measures 22 x 80". Made in France. New.