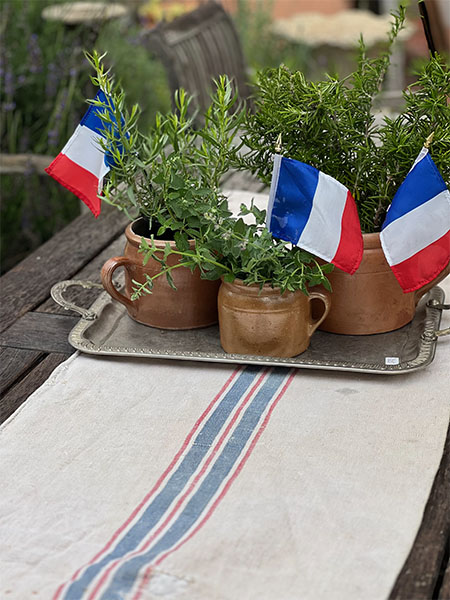 Grain Bag #frenchcolors
$120.00
$90.00 On Sale, Lucky Dog!
You Save

90.00
Grain Bag #frenchcolors More Details
ONE AVAILABLE. What I love most about this antique grain bag is not just the colorways representing both American and French flags, but the unique patching and repair darning as only found on an authentic antique textile. Measuring approx 58 x 21". Circa 1950.