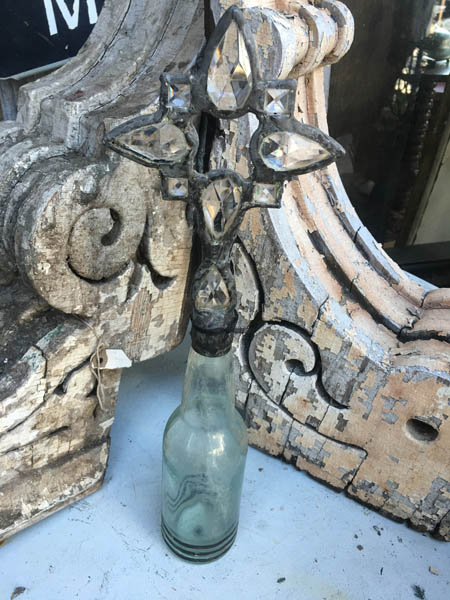 Cross Bottle #SSS
$385.00
$360.00 On Sale, Lucky Dog!
You Save

360.00
Cross Bottle #SSS More Details
Absolutely amazing vintage bottle fashioned with a sautered Glass Cross (non removeable top). Very unique.
High quality creation; while delicate, it will not break at every touch. Note the unique black banding on the bottle (original to the bottle). Approx 16 1/2" H x 3" W.