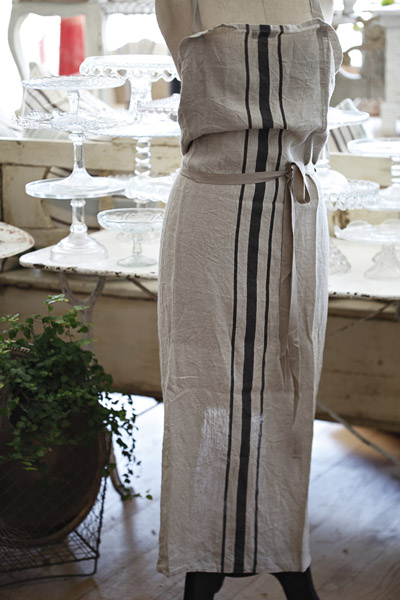 Cote Bastide Linen Apron #Fullchef NATRLBLK
$139.00
$109.00 On Sale, Lucky Dog!
You Save
109.00
139.00
Cote Bastide Linen Apron #Fullchef NATRLBLK More Details
ONE AVAILABLE. A Vintageweave bestseller! So chic! 100% pure French linen with natural deep linen color and soft black stripes. From our friends at Cote Bastide in Aix en Provence. Machine washable; line dry recommended. Full apron size with extra long apron strings to fit all body styles. NEW; Provence, France.