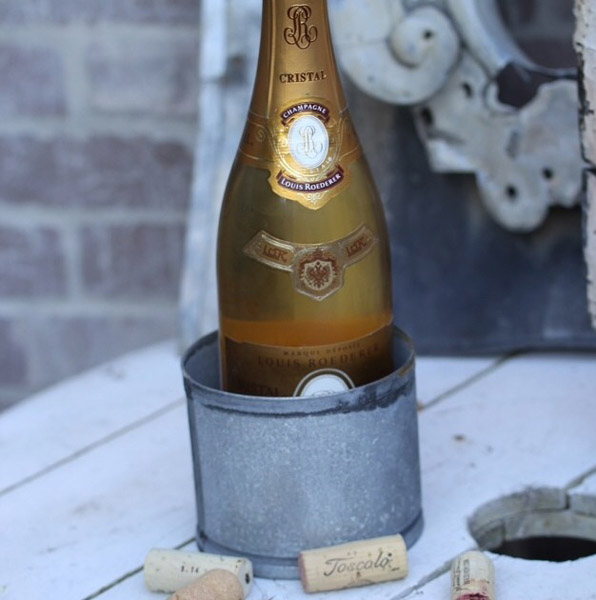 Zinc Wine Coaster #lrg
$36.00
$23.00 On Sale, Lucky Dog!
You Save
23.00
36.00
Zinc Wine Coaster #lrg More Details
Unique European Wine Bottle Coaster fashioned from zinc metal, wood, and cork. Measures approx 4 3/4" Diam x 4" H. Fits standard lemonade, water spritzer, wine or champagne bottle. Wood lined to absorb condensation. We've even used these as candle pillar holders for farmhouse industrial. Multiples available; sold individually.